Yoast SEO and Muffin Builder [Builder >> SEO]
For Betheme versions below 23:
BUILDER >> SEO
is an option that transforms the Muffin Builder content into readable content for plugins like Yoast. Some plugins (including the previously mentioned), can read only WordPress editor content and do not see other fields. So if you want the Muffin Builder content to be visible for plugins like Yoast, you need to click Builder >> SEO option to move the content from Muffin Builder into the default WP editor.
Afterwards, please turn ON Hide the content
button. It is located below the muffin builder in the options section. This button will cause the content from WP editor to be visible for plugins that work on default editor. This content, will not be visible to anyone on the front-end.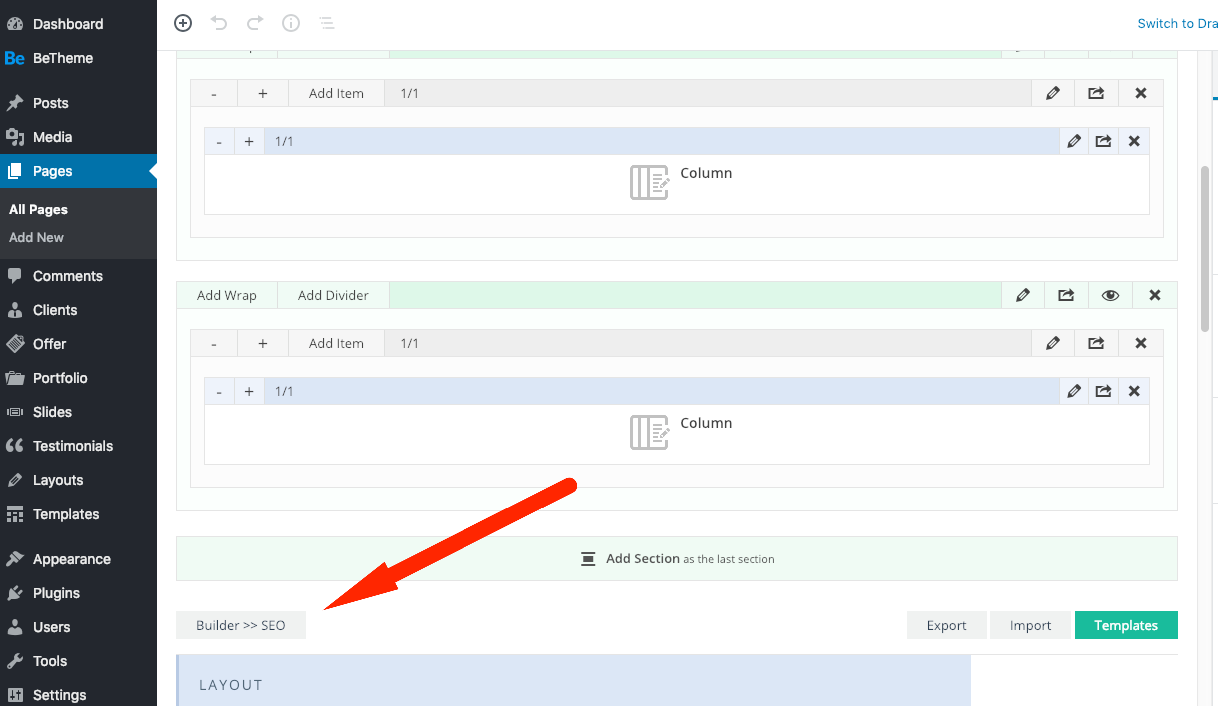 For versions 23 and above:
With the new version of Muffin Builder, we moved the Builder -> SEO option to the Import/Export option, which can be found on the right side of the builder.
This discussion has been closed.