Forum has been created to help all our customers in properly working our theme. We offer complete help with configuration theme and make default look, just like on our Be|theme demo. We don`t offer theme customization.
Before creating a new discussion, please:
1. Check on forum if discussion hasn`t been created before. Use the forum Search on the right.
2. Read carefully the documentation included to package.
3. If you didn`t find what you need and would like to post a new question click the "Start a New Discussion" button on the right.
4. You can post on forum only after registration (you need purchase code to register) .

NOTE!!! If you are starting a new topic and have got problems with your site and you want us to check what`s wrong please always give url to your site because without that we can`t check what`s wrong. Each case may be different because of your installed plugins, servers or other things.
IMPORTANT!!! Along with your inquiry, please attach the address of the page which concerns the question. This will cause the time to answer on your question will be much shorter. If you do not want to publish your address publicly in the forum, please send a private message. Thanks!
Server Values not being read properly - muffingbuilder loosing work (urgent)
Hey Guys,
Ive been selling many BeTheme solutions but coming to a crossroad here.
The issue is that muffinbuilder looses anything below 2 or 3 sections if the server values ie PHP Memory Limit, PHP Time Limit and Input Vars are below requirements. You only discover this after you try to save your work and the sections disappear that you have build.
In my new issue that is seriously dramatic, I had everyting running and build fine, the server environment was setup fine with a php.ini in the root and all was saving well.
I was putting the cherry on the cake so to speak by changing a background image to a section and I save the page.. voila the last 3 sections disappear. Even the copied pages that I used as backup dont have my hard work saved.
The hosting provider (Crazy Domains in this case) have checked the server settings and all was still as it was a few weeks ago.. with the Memory on 512 and Time Limit to 60 plus vars on 5000 .. I have checked my PHP.ini and it is all correct yet the Server Status on Betheme is not showing the correct values and besides this is acting accordingly unfortunately by not saving my work and not seeing the right values ..
Im seriously stuck here I really hope you have a solution .. ie clearing some cache or a fix as I need to deliver in a few hours from now.
The site is apparition.com.au (please copy paste I dont want my customers seo deluted in future) and its half now .. I can rebuild or put a backup back but that doesnt solve the problem.
Really hope you can help asap ..
Let me know how to go about from here ..
Server info by BeTheme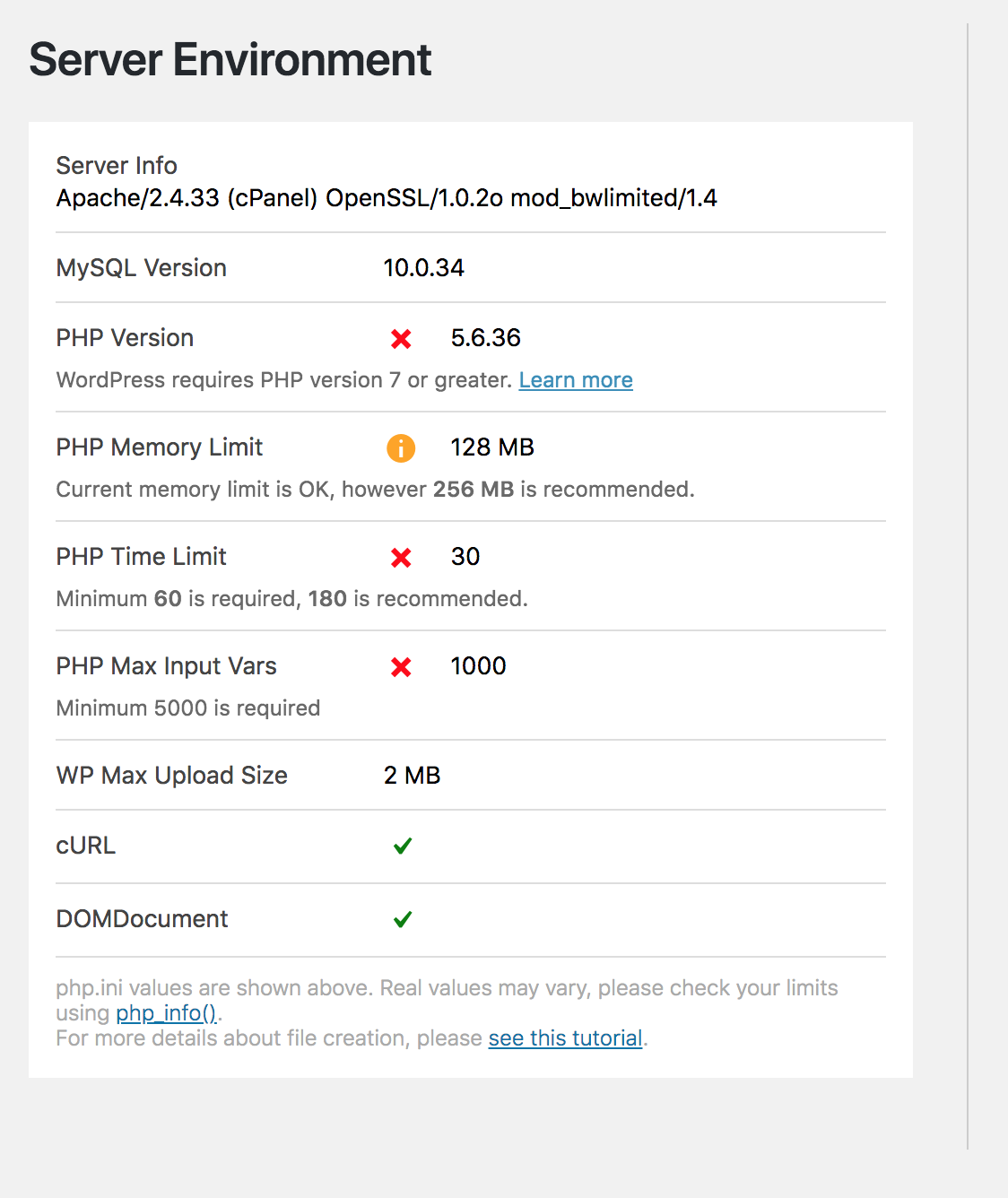 Per (lauri)